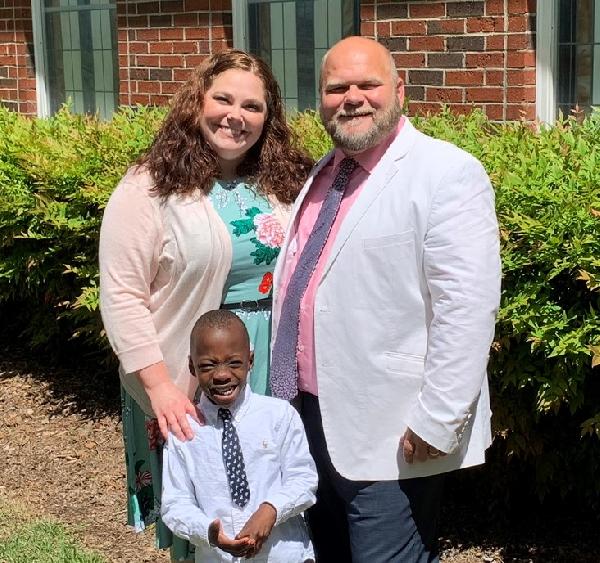 Pastor James Williams and Family
Rev. James Williams - I am a graduate of Fruitland Baptist Bible Institute and North Greenville University. I have been in vocational ministry since 2009 and the Pastor at Kings Grove since January of 2018. Sarah and I met at church and were married in November of 2008. We are parents to one child, JD, who we adopted in 2014. I count it a great honor, privilege, and responsibility to Pastor the Kings Grove Family.
Thank you for visiting the Kings Grove page. I pray you find the information you already looking for here. If not feel free to email us: kingsgroveoffice@gmail.com
Jesus tells us in Matt 22:37-40 that we should love the Lord our God with all our heart, soul, and mind. He goes on to say we should love our neighbor as ourself. He explains that all the law and prophets hand on these two commandments. I think the church needs to be reminded of this. For us to impact the culture, be salt and light, like we are called to do, we MUST fulfill these two commandments. My prayer for the Kings Grove Family and the Church universal is that God will help us to Fulfill the Great Commandment and the Great Commission.
Copyright &copy 2022 ChurchTrac Software, Inc.