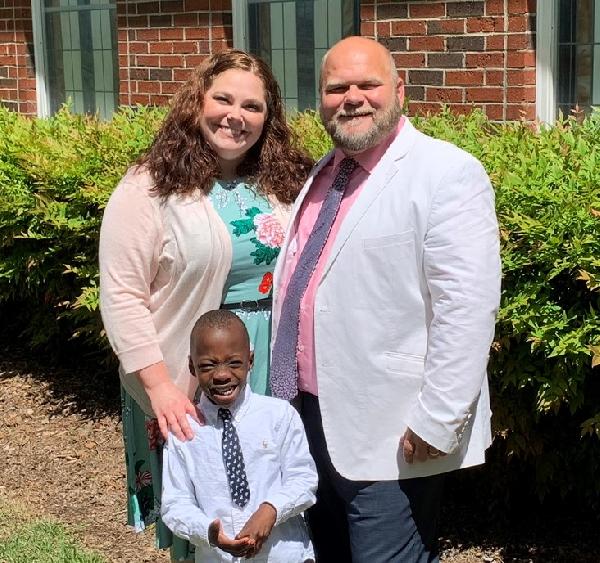 Pastor James Williams and Family
Rev. James Williams - I am a graduate of Fruitland Baptist Bible Institute and North Greenville University.  I have been in vocational ministry since 2009 and the Pastor at Kings Grove since January of 2018.  Sarah and I met at church and were married in November of 2008.  We are parents to three children, JD, who we adopted in 2014 and Lucy and Maritza, who we adopted in 2022.  I count it a great honor, privilege, and responsibility to Pastor the Kings Grove Family.
    Thank you for visiting the Kings Grove page.  I pray you find the information you already looking for here.  If not feel free to email us: kingsgroveoffice@gmail.com
   For the Glory of God We Are!!! We are challenged in 1 Cor 10:31, "Therefore, whether you eat or drink, or whatever you do, do all to the glory of God."  What is the "glory of God" and how do we "do all to the glory of God?"  We are defining the glory of God as "the invisible qualities, character or attributes of God displayed in a visible and knowable way."  We will be spending the next few weeks diving into scripture to understand how we Work, Relate, Worship, Give and Commune with God all for the Glory of God!  
Kings Grove Baptist Church
PO Box 127, Six Mile, SC 29682
Copyright &copy 2023 ChurchTrac Software, Inc.